One of the great benefits of Outdoor Media is that brands can inspire their audience to sample a newly launched product while simply standing at a bus stop or roaming in a shopping mall. Gone are the days when 'outdoor' only meant billboards. Today, the term 'outdoor' has a comprehensive repertoire of all opportune locations or 'waiting' touchpoints – while stuck in the traffic, at the bus stop, in the airport driveway, on the railway platform – that catch consumers' eyeballs. Due to the big on-the-face format, it is hard to miss and gets the viewer thinking about the brand.
We can match your outdoor branding needs to the advertising options available in any prime location in India that successfully reaches your target audience. Through our tactical placements and a wide network of outdoor partners, we have emerged as an expert solutions provider who works on multiple formats of outdoor advertising like billboards, shopping centres, in-movie ads, hoardings, railway ads, bus panels, local store branding etc.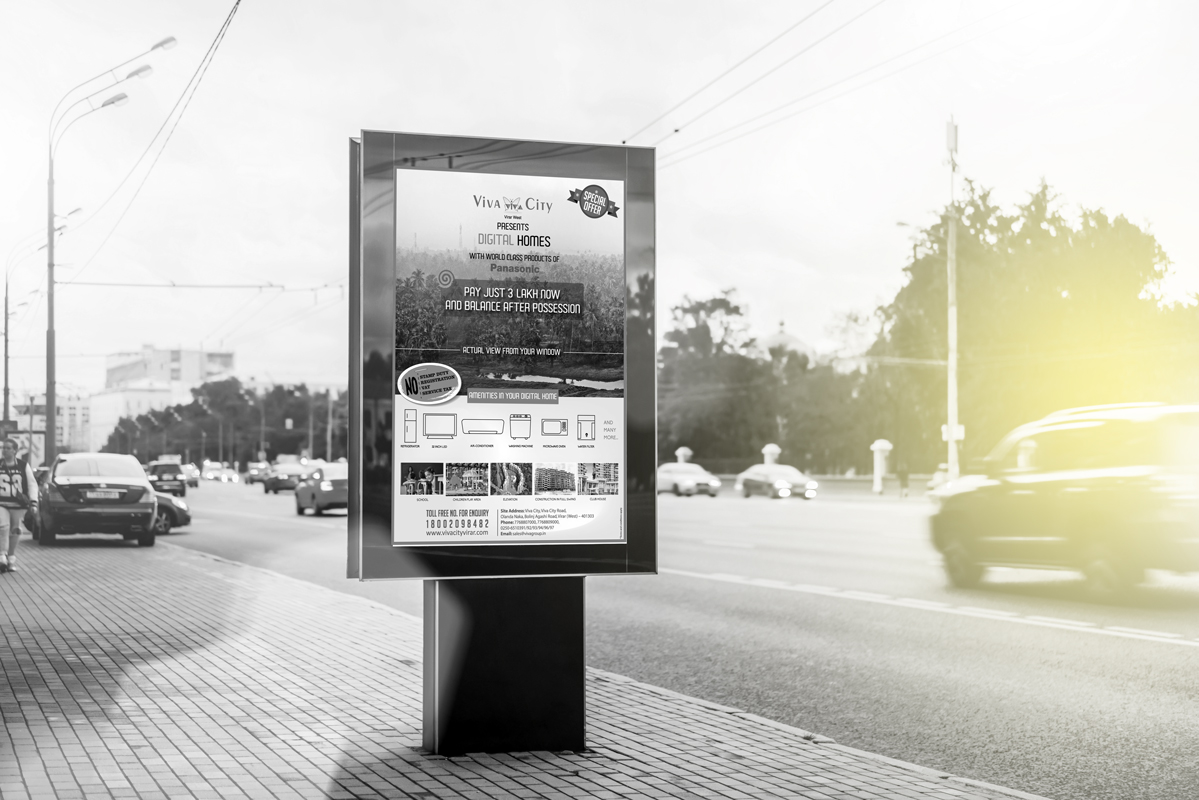 Our specialist team is well-equipped to handle large scale campaigns. As an outdoor media advertising company, our offerings include:
Pan India Media Planning For Strategic Placements
Creative Ideation For Both ATL & BTL Channels
Impactful Message Creation
Ad Creation – 2D/3D Ad Designing & Printing
Regional Variations Of Ads
Operator Monitoring & Campaign Reporting
We have had many successful runs at the Outdoor Media scenario with a lot of gratified clients!
Make it simple. Make it memorable. Make it inviting to look at.
— Leo Burnett